Grayson: gas station, Duncan, Mouth of Wilson
February 24, 2020
The Cobblestone Gas Station
Every old photo has a story to tell.  Sometimes it's not initially clear what that story is, but there was a particular set of circumstances that led to the picture being taken.  That might be less true today with digital cameras, but decades ago, in the era of black and white pictures, photos were often more deliberate.  After all, they had to pay for the film and pay again to have it developed.  There was more likely to be an event or a gathering that deserved preservation with the taking of a picture.
I've seen this picture for about 20 years.  It belonged to my grandpa Roy Duncan, but I only knew a part of the story that was told to me by my grandma.  And she wasn't sure that story was completely accurate since the picture was likely taken a decade before she met my grandpa.
<![if !vml]>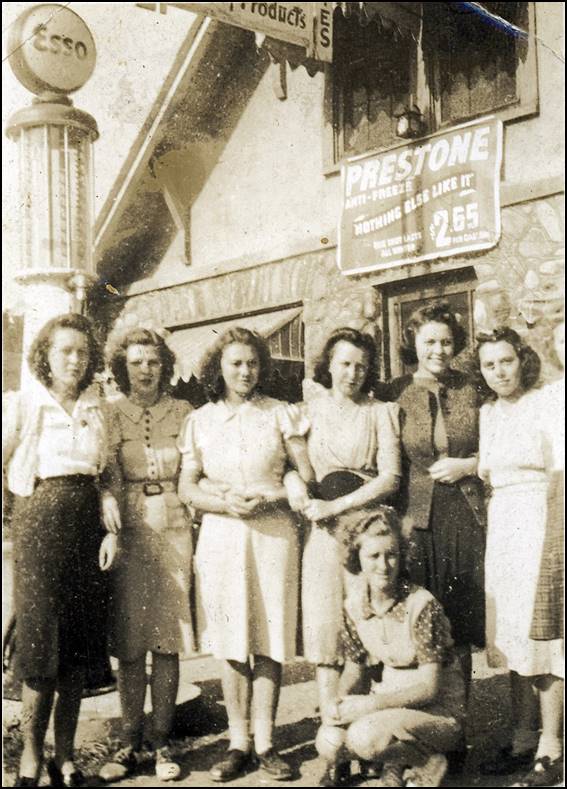 <![endif]>
My grandma said this picture was taken near Mouth of Wilson in Grayson Co, VA.  Soon after my grandpa's father Perry Duncan died in 1937 in Wilkes Co, NC, he traveled north to Virginia to find work.  He eventually found it at Mouth of Wilson where he went to work on a dairy farm for a family who had five daughters.  Those five daughters are believed to be five of the eight women in this picture.  That means this picture would be from about 1938 or 1939.
I don't know the name of the family at Mouth of Wilson, but living nearby was a man named George Mink who either sold horses or kept horses.  I don't know if "nearby" meant he was their next door neighbor, or if he lived a few miles away. 
The only other clue I could get from the picture was that the women appear to be standing in front of an Esso gas station.  One of the signs says Prestone Anti-Freeze is $2.65 per gallon.  That sounds like a lot of money for back then.  This is an advertisement from the December 1939 issue of Poplular Science where Prestone is at the "New Low Price" of $2.65.
<![if !vml]>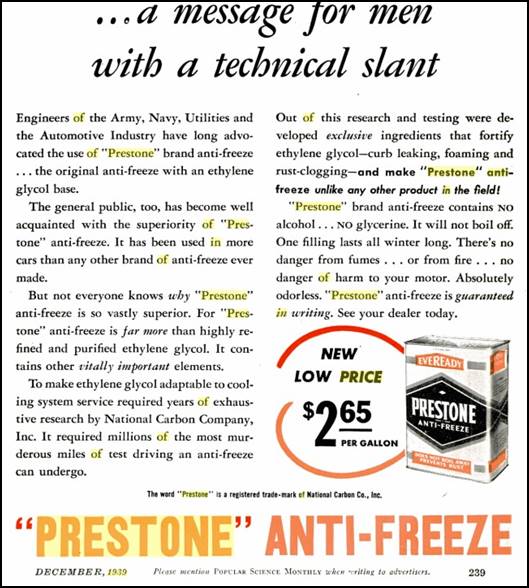 <![endif]>
I found earlier advertisements from late 1937 and 1938 where it sold for $2.95 per gallon.  So it looks like the price dropped in 1939 and it stayed at $2.65 for several years.  That means my picture was probably taken in 1939 or maybe 1940. By sometime in late 1940, my grandpa had returned to Wilkes Co where he worked at Coble Dairy in Wilkesboro for a year or so before joining the Army in November 1941.
A few weeks ago I posted that picture on a Facebook group for unidentified photos in the area.  I was surprised when Doug Blevins wrote that he recognized it as the Cobblestone Gas Station in Volney, VA.  I looked up the location on Google Street View, and it looked like the same place to me.  Not only did Doug recognize it, but the place is still standing after all these years.  This is the Street View image.
<![if !vml]>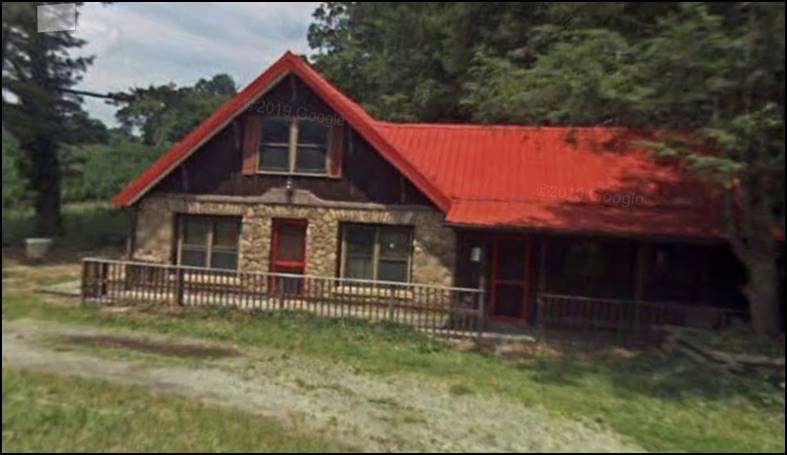 <![endif]>
But I wanted a better look.  Last weekend I drove up to the location on the side of Hwy 16 in Volney to get my own pictures.  Below is the original picture beside one that I took.
<![if !vml]>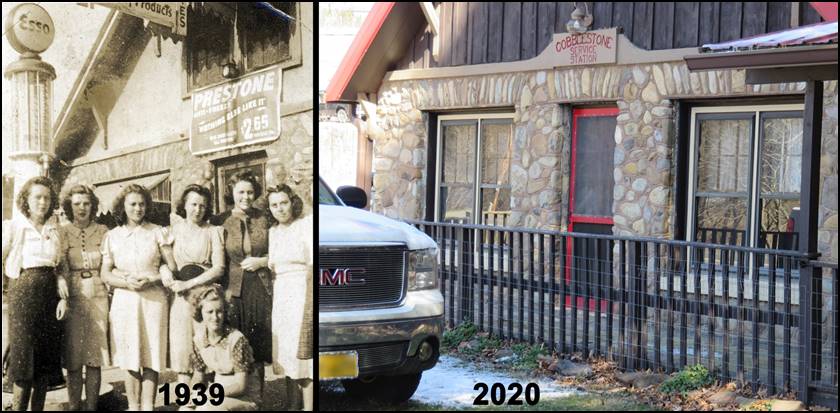 <![endif]>
The rocks line up perfectly, so this is definitely the same building.  At some point the gas station was turned into a house, and only the sign above the door indicates the building's history. 
Perhaps my grandpa took this picture as he was leaving to go back to Wilkes Co.  He would have been 20 years old in 1940.  My grandma says that after they were married in 1948, she and my grandpa went to Virginia to visit this family a few times, but she didn't remember their last name.  It was either their house, or that of George Mink, that had two large spiral staircases inside.  She said the family lived across the road from the gas station, and if so, that would be in the vicinity of Old Orchard Rd near where Little Wilson Creek flows into Wilson Creek.
<![if !vml]>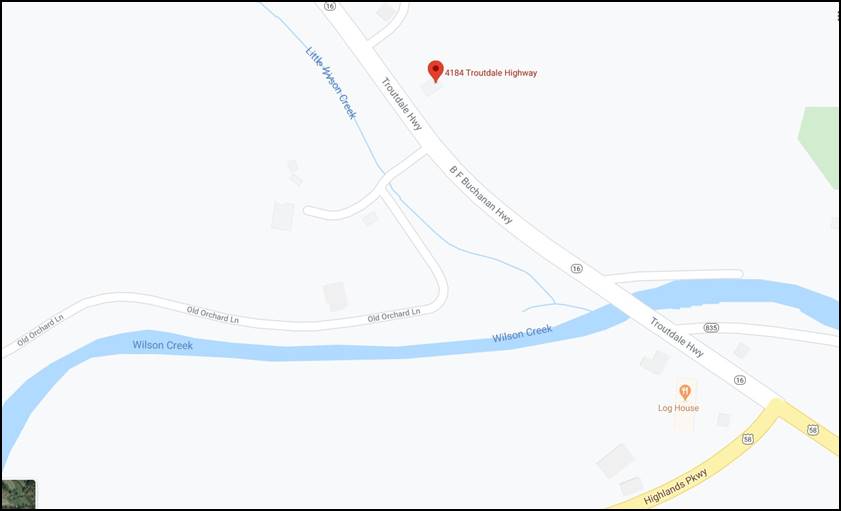 <![endif]>
Now I know the location of the photo, but I'd still like to learn the name of the family that my grandpa worked for 80 years ago.  I checked the 1940 Grayson Co census for households that had five daughters, but I didn't see any obvious answers.  Perhaps someone will see this who knows who owned the land across from the gas station.  Or, maybe someone knows a family with five daughters who ran a dairy in this area in the late 1930s.
<![if !vml]>

<![endif]>
Comments?  jason@webjmd.com